Real Estate

Role
Lead designer on Facebook Marketplace & Commerce Real Estate products for home rentals and sales.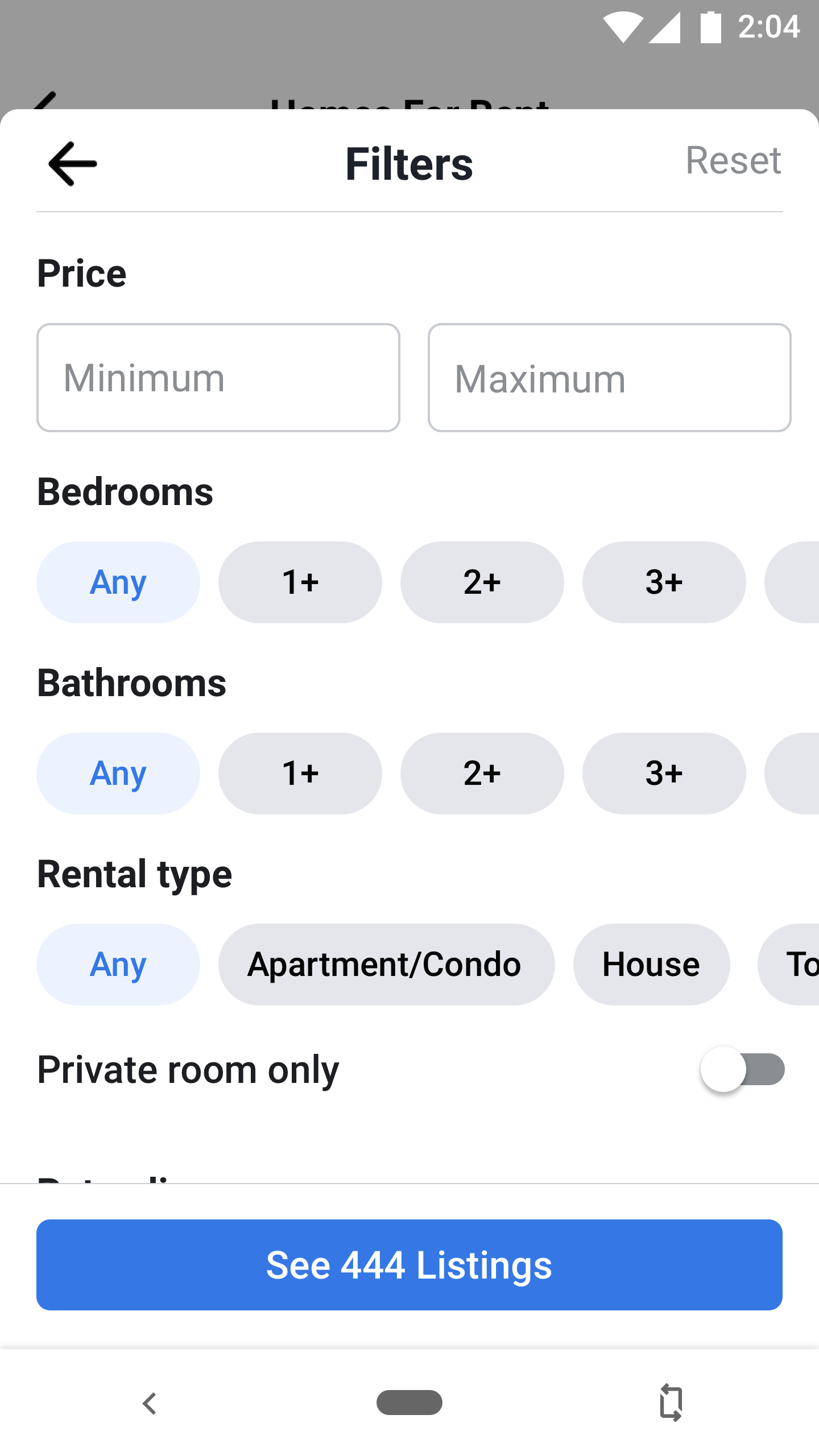 Team
I worked closely with these cross functional partners on this work: Product Design team, Engineering team, Engineering Manager, Product Manager, User Research, Content Strategy, Product Design Manager, Strategic Partnerships Manager, Map Products Infra team, Facebook Design Systems team, Marketplace Buyer & Seller Experience team.

Goal
Bring transparency, ease and trust to the home buying process.

People Problems
For home buyers: Missing information about a property listing makes it hard to make a decision about a where to live.
For property owners: Too many people contact property owners about home listings that aren't serious leads.

Research
We observed organic user behavior to find or list a home for sale or rent in Facebook Groups. Real identity is a core differentiator of commerce on Facebook compared to other classifieds. Based on this, we saw on opportunity to build a trusted platform for finding a home.



Strategy
We prioritized a foundational set of features for a home rentals experience on Facebook to learn and prove our viability.


(Previous UI prior to Facebook app design system iteration)

Learnings
After the initial launch, we conducted usability research to identify gaps in the experience.

Top 3 findings: Requests for more photos and rental details.

A map to view properties. More Information about the local area.

Iteration
Based on these findings, I designed and presented a long term vision for the team to build towards concurrently with smaller, more tactical focused work. Some highlights we shipped in response to my recommendations.

Map View Experience
I designed a map view to provide a different browse format to help provide users a sense of location when searching for a home.


Improved Interface
I leveraged an ever growing Facebook Design System to provide better hierarchy and usability, achieved primarily through text pairings, improved spacing, and colors.



Neighborhoods
From research we learned people make a decision on where to live in the context of their entire life. I design neighborhood content system with relevant local data for users to consider what area to live in.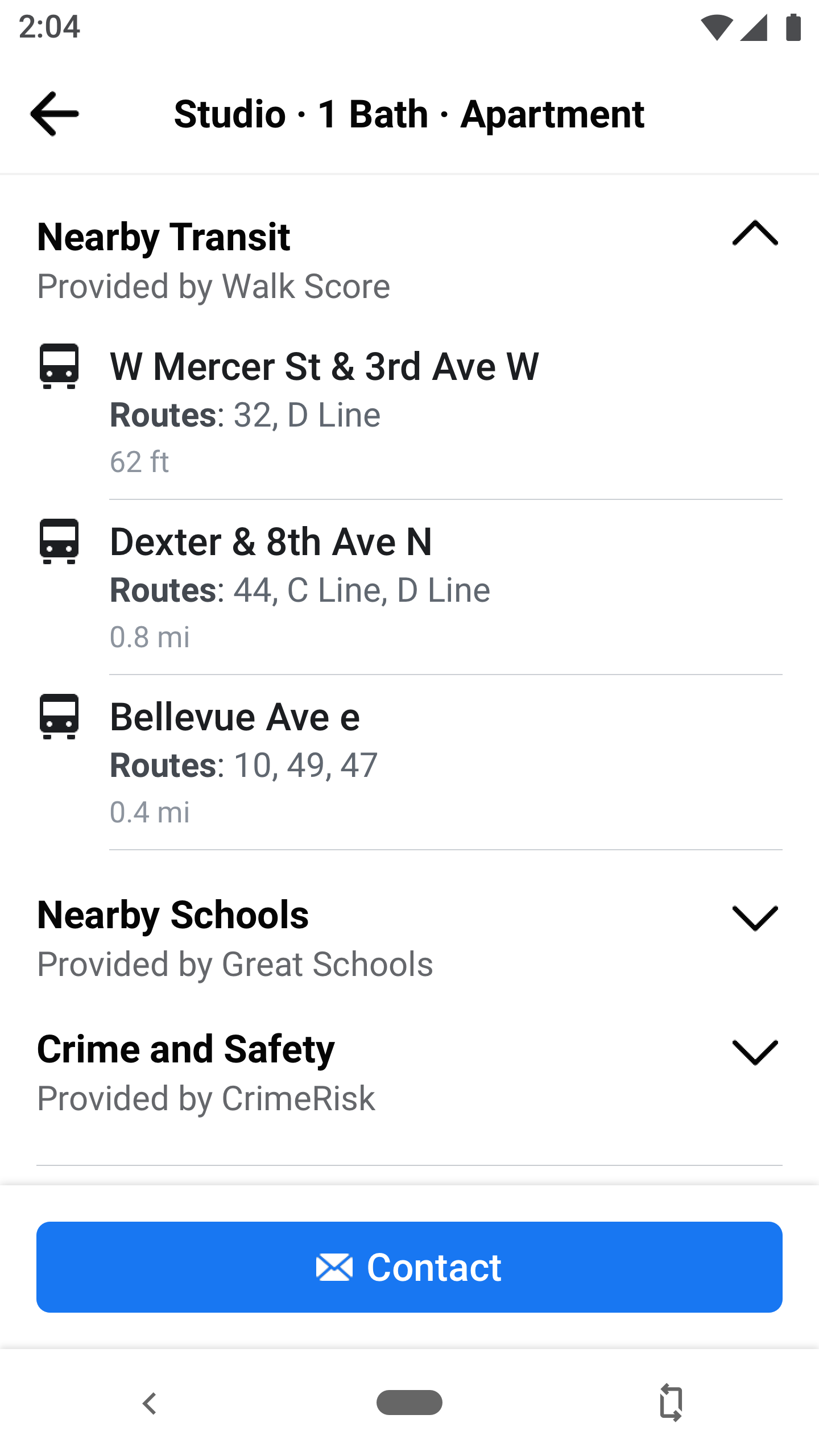 Structured Property Information
I defined a system for how to show building and single homes as distinct listing types, making it easy to parse building or unit level amenities.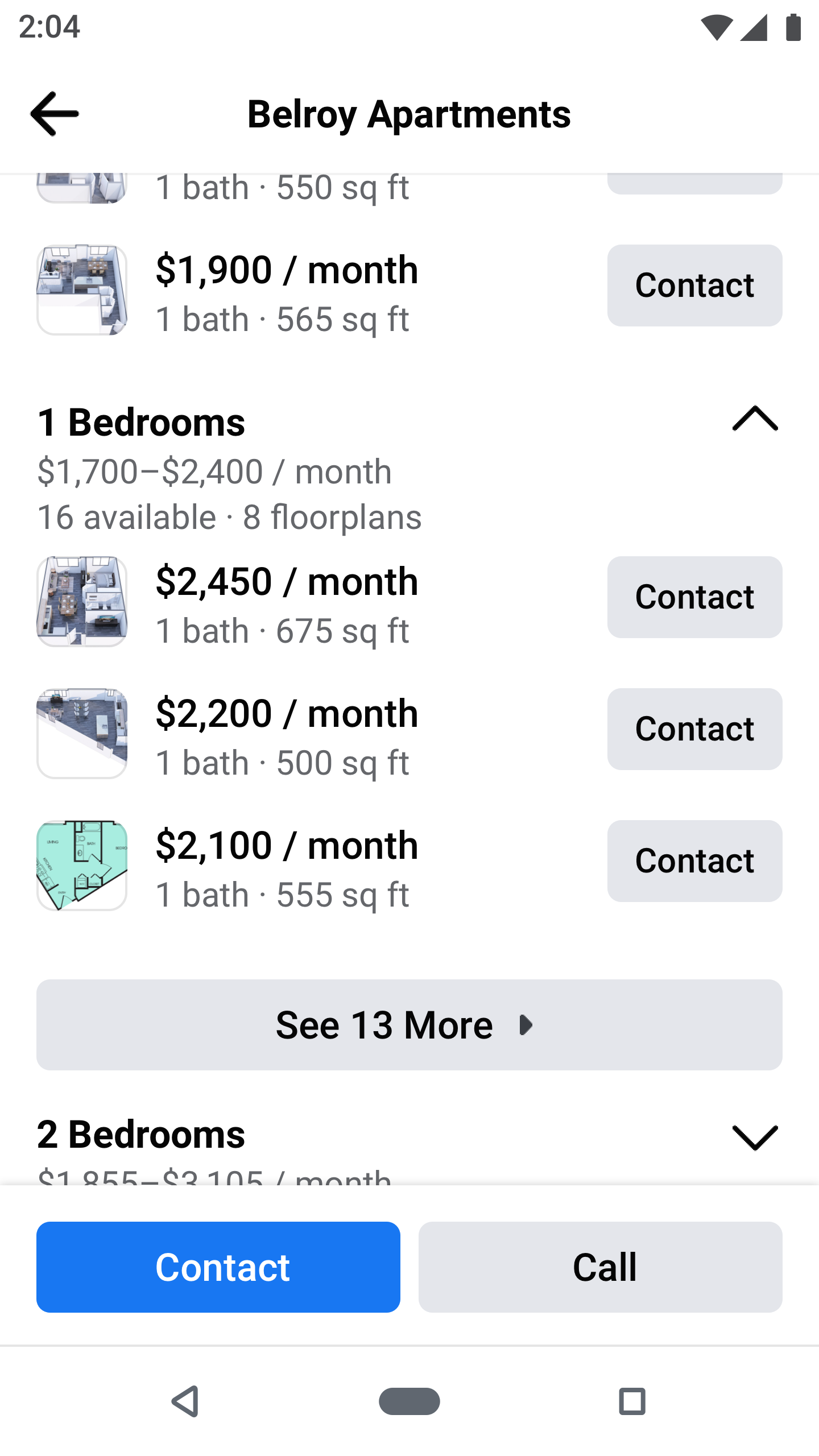 Learnings
While our initial hypothesis of providing transparency to renters and owners about who is contacting them (based on the foundation of real identity verified by Facebook) was proven true…this differentiator only took the product so far.

Core features like filtering, saving a search, and detailed rental information were a baseline that we needed to build from alongside differentiation features.